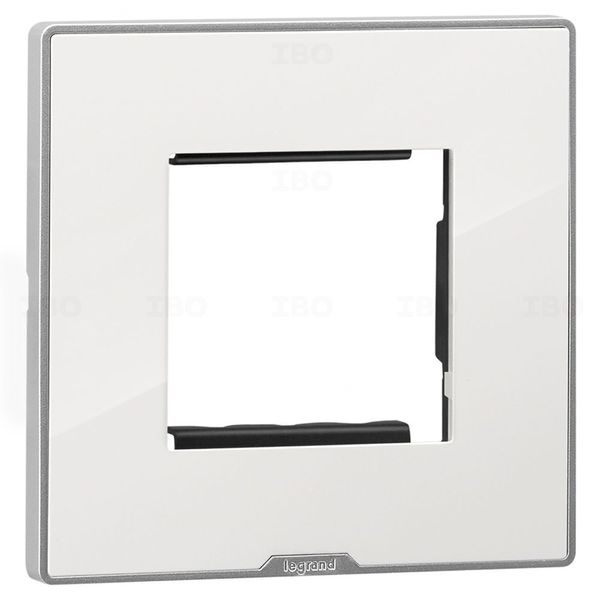 Brand: Legrand
Legrand Myrius Nextgen 2 Module Glossy Ice White Switch Board Plate
Pack Of 1N
Delivery by 8 PM, Tomorrow
Specification
| | |
| --- | --- |
| Brand | Legrand |
| ISIN | EU6XT4ZFSH |
| Offer ID | 1014822503 |
| Brand Collection Name | Myrius Nextgen |
| Brand Model Number | 6795 22 |
| Brand Colour | Ice White |
| Finish | Glossy |
| Material | Polycarbonate |
| Base Frame | Yes |
| Pack Of | 1 |
| Warranty | Not Applicable |
| Country of Origin | India |
| Customer Care Address | Toll Free: 1800 103 7700, Email - [email protected] |
| Manufactured By | Novateur Electrical and Digital Systems Pvt Ltd. 61/62, 6th Floor, Kalpataru Square, Kondivita Road, Off. Andheri Kurla Road, Andheri (East), Mumbai, Maharashtra - 400 059 |
| Packed By | Novateur Electrical and Digital Systems Pvt Ltd. 61/62, 6th Floor, Kalpataru Square, Kondivita Road, Off. Andheri Kurla Road, Andheri (East), Mumbai, Maharashtra - 400 059 |
Product Description
Legrand Myrius Nextgen Switch Board Plates are sleek in designs. Upgrade to technologically innovative Switch Board Plate which are affordable as well.
Key Features:
Easy to use
Safe and last long
Smooth functionality
About Brand
Legrand is a French industrial group based in Limoges in the Limousin region. Legrand is the global specialist in electrical and digital building infrastructure. It offers smart solutions for the residential, commercial, hospitality and industrial sectors have made us the leading choice for the discerning customer. The group is also expanding its product range in sustainable development and energy saving technologies, and has developed new products for photovoltaic installations and lighting control.