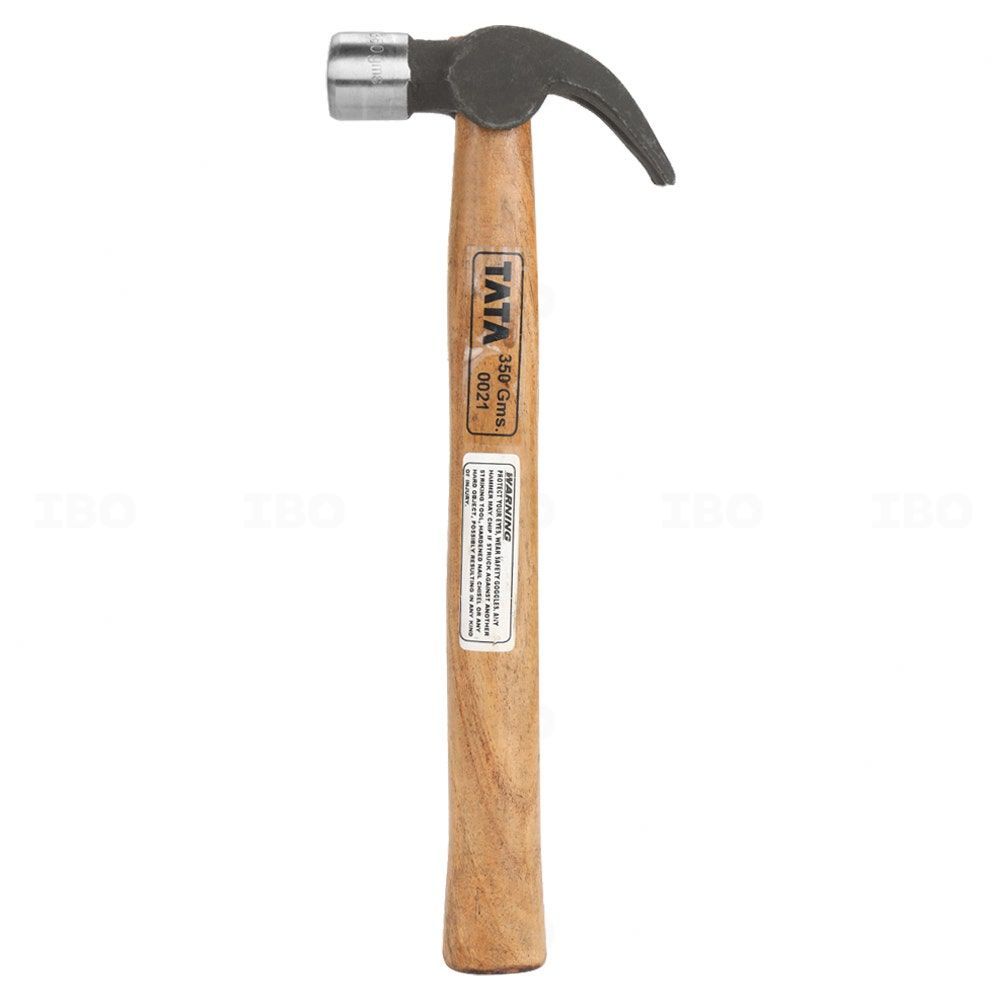 Brand: Tata Agrico
Tata Agrico HMC005 350 g Claw Hammer
Pack Of 1N
Currently out of stock in your area - 560001
Specification
| | |
| --- | --- |
| Brand | Tata Agrico |
| ISIN | EUACRI3DBJ |
| Offer ID | 1000178934 |
| Brand Model Number | HMC005 |
| Size | 350 g |
| Brand Colour | Silver |
| Handle material | Comfort Grip |
| Material | Chromium-Vanadium Steel |
| Insulated | No |
| Item Weight | 350 g |
| Joint Type | Replaceable |
| Type | Claw Hammer |
| Usage | Striking Tool |
| Package Contents | 1 pc Claw Hammer 350 gram |
| Pack Of | 1 |
| Warranty | Not Applicable |
| Country of Origin | India |
| Customer Care Address | [email protected] Contact-9235603210 |
| Manufactured By | Tata Steel Ltd, Armoury Road, Bistupur, Jamshedpur - 831001 |
| Packed By | Tata Steel Ltd, Armoury Road, Bistupur, Jamshedpur - 831001 |
Product Description
Tata Agrico hammers are associated with woodworking, used for pounding or extracting nails from an object.
Key Features:
Highly durable, versatile and superior handheld implements
For serving the infrastructure, mining and agriculture sectors
Ergonomically designed and easy to use
About Brand
Tata Agrico, the oldest brand of Tata Steel, is a pioneer in superior quality agricultural implements. Since 1925, it has been the leading manufacturer of handheld implements like hoes, shovels, sickles, crowbars, pickaxes and hammers.