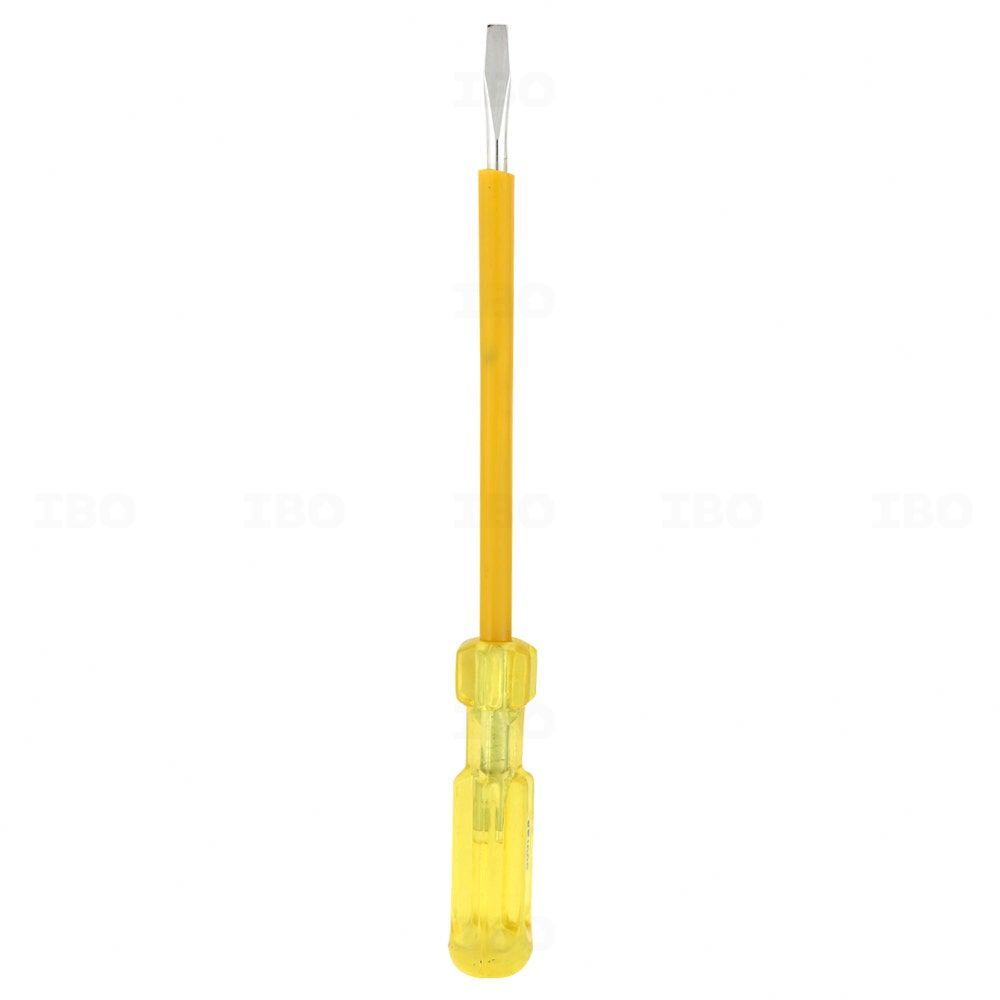 Brand: Tata Agrico
Tata Agrico SFI008 6 x 150 mm Flat Screw Driver
Pack Of 1N
Currently out of stock in your area - 560001
Specification
| | |
| --- | --- |
| Brand | Tata Agrico |
| ISIN | EDRC6SLC8V |
| Offer ID | 1000179802 |
| Brand Model Number | SFI008 |
| Size | 6 x 150 mm |
| Brand Colour | Yellow |
| Handle material | Comfort Grip |
| Material | Chromium-Vanadium Steel |
| Insulated | Yes |
| Item Weight | 200 g |
| Type | Flat Screw Driver |
| Usage | Turning Screws With Slotted Heads |
| Package Contents | 1 pc Flat Screw Driver 6 X 150 mm |
| Pack Of | 1 |
| Warranty | Not Applicable |
| Country of Origin | India |
| Customer Care Address | [email protected] Contact-9235603210 |
| Manufactured By | Tata Steel Ltd, Armoury Road, Bistupur, Jamshedpur - 831001 |
| Packed By | Tata Steel Ltd, Armoury Road, Bistupur, Jamshedpur - 831001 |
Product Description
Tata Agrico screw drivers have sleeves of PVC on the blade to provide protection against electric shocks.
Key Features:
Handles are non-flammable & shock-proof
Ideal for machine screws, wood screws & mechanical assemblies
About Brand
Tata Agrico, the oldest brand of Tata Steel, is a pioneer in superior quality agricultural implements. Since 1925, it has been the leading manufacturer of handheld implements like hoes, shovels, sickles, crowbars, pickaxes and hammers.